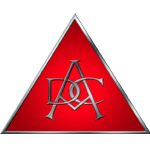 In 2005 the Denver Petroleum Club (DPC) approached The Denver Athletic Club (DAC) as a partner in reviving the then-defunct DPC. The DAC happily added the DPC as an add-on program for active DAC members, dedicating a space for DPC events, and offering staff to assist with the revamp. Thanks to former DPC Board Chair, Joyce Witte, the DPC grew to more than 300 members by 2011, allowing us to become our own 501(c)6 entity governed by a Board of Directors. With this exciting change, the DPC was no longer a benefit of the DAC and instead its own membership organization. Today, the DPC continues to reside within the four walls of the DAC. Our monthly events are often held in the Petroleum Rooms and our Executive Director offices on the fifth floor.
Please note that unlike other Petroleum Clubs in the United States, DPC members cannot utilize the athletic or dining facilities offered by the DAC with your DPC membership; you must have a social or athletic membership to access between DPC events (see below).  
---
DAC Membership Info

If you would like to access the DAC restaurant or pub outside of the DPC events, we encourage you to consider a social or athletic membership with the DAC. Please contact Alyssa Jardine, Director of Membership Development at The DAC, at 720-931-6803 or [email protected] for membership details.

Use of the Petroleum Rooms

As a benefit of DPC membership, you have the ability to book one or both of our Petroleum Rooms for private or corporate events. Our rooms are managed by the DAC but need to be run through the DPC staff first. Please contact us at 720-926-9196 or [email protected] to start the process.